Augmented Reality (AR) is the addition of virtual objects to the real world, while Virtual Reality (VR) is a completely immersive experience that puts you in a digital world. AR and VR have become the most popular technologies in recent years, especially among companies worldwide looking for alternative ways to grow their businesses. As Utechia, we make sure that you can offer a more realistic experience to your customer base, who is particularly keen on technology and closely follows the developments in the world, with the applications we develop using AR/VR technologies. If you want to take your brand beyond your dreams by making use of technology, we are ready to offer it to you as Utechia.
KEY FEATURES
Why Choose AR/ VR Developemet
Decreases development
costs
Shorter development
process
Improves safety since
risks are reduced
Efficient product
optimization
Faster prototyping with
low level of investment
Increases customer
engagement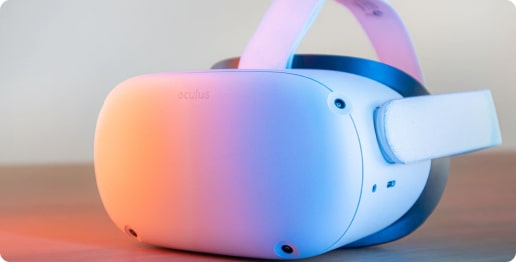 Research
Doing the right research before giving start to our Project is one of our main priorities. Best solutions come after analysing your competition & opportunities. We pay close attention to the details!
Empathise
We are a team of creatives. We believe in the power of creativity to connect people, ideas, and brands. So, we've done just that-we continue with our work by adopting your brand as our own to make it the best.
Create
When it comes to creating your project, we're sure you're in good hands. Our team of designers analyse every detail of your project and create the best design for you.
Develop
When you are ready to take the next step, let our team of coders help turn designs into reality by bringing them to life with code. Whether it be a tweak in an old idea or building something from scratch, we can make your project come alive!
Test
After the project is over, we make security tests and improve the deficiencies in the system. This is how we ensure a complete project for you. Finally, we move on to the "deployment" phase.
You are one step away from making your dreams come true!
Start Now