As we leave October behind, we have compiled for you what technological advances have taken place in the world.
Which Technological Advances Took Place in October?
1-   Apple introduced the Homepod mini.
Apple recently introduced the new HomePod mini, which was presented at its "Unleashed" event. HomePod mini is available to users with three new colour options: yellow, orange, and blue.
HomePod mini, which is 8.4 cm in length, stands out with its Siri features beyond listening to music. Positioned as a smart assistant for users, the Homepod mini can control smart home accessories. It also acts as an intercom by HomePod mini-home residents.
Users can send intercom messages from one HomePod mini to another while in different rooms. Let's mention that the sent voice messages are played automatically on the related HomePod mini. Moreover, the intercom also works with iPhone, iPad, Apple Watch, AirPods, and CarPlay.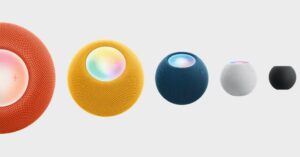 2-   The guitar tuning feature came to Google searches
Google searches allow you to tune a guitar using your phone's microphone, thanks to its newly released feature. The feature, which we can call Google Tuner, was released last week. You can access the feature by typing "Google Tuner" in the search field.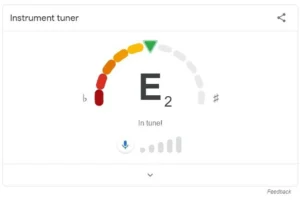 3-   Grammarly Partners with Samsung Mobile
 On October 26, Grammarly, the largest company that supports effective communication for 30,000 teams and 30 million people a day, announced a strategic partnership with Samsung Mobile to integrate advanced typing assist technology into Samsung's keyboard. Thanks to the partnership, you will no longer need to install any extra apps.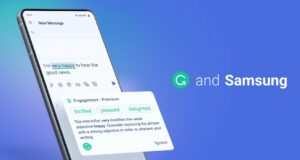 4-   Android 12 Released
The Android 12 version brought many new features. One of them is "Material You".
The theme is an important part of Android 12's new feature list. In the customization window, you can choose your wallpaper colours to determine the accent and background colours of the entire phone. It also lets you enable a "themed icons" feature that turns your app icons into colour-matched icons, but this seems to work mostly only with Google apps.
The system lets you choose a wallpaper and then import the wallpaper's theme colours, or you can choose a complimentary "base" colour instead. You'll then find these thematic colours beyond the home screen – they'll be carried over to design elements on the phone that go through a theme-appropriate colour conversion with some apps like the calculator or the dialer.
For more information about Android 12 you can visit  Android 12: Everything you need to know.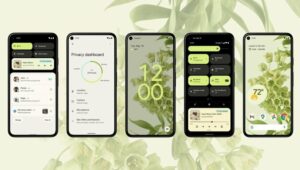 5- A New Development in Artificial Intelligence: It Can Copy Your Handwriting
Artificial intelligence comes up with a new development every day. Recently, it has been stated that a robot called Hemingway has been produced by the USA that imitates the handwriting of people.
The robot named Hemingway, which imitates people's handwriting in the USA, draws attention with its fast typing feature. This robot can complete the text that people write in an average of 15 minutes in 2 minutes without making mistakes. The Handwriting Company designed this robot, which imitates the handwriting style of humans. However, in order for the robot to imitate a person's handwriting, it must look at that person's writing pattern. The robot named Hemingway collects texts written in the same language with some common characteristics into its algorithm. Later, the Hemingway artificial intelligence robot copies the handwriting it has in its memory and rewrites it so that people cannot notice it.
6-   Researchers Detect Largest Comet ( The Megacomet )
 New York Cornell University recently published an important study. According to that research, the largest comet ever detected. The comet that the researchers detected was named Bernardinelli-Bernstein. It is thought that the comet Bernardinelli-Bernstein will be included in our solar system within 10 years. Bernardinelli-Bernstein is thought to be 1,000 times larger than stars detected so far. Another important finding of the Bernardinelli-Bernstein comet is that its width is at least 100 kilometers. Astronomers previously thought of this comet as a dwarf planet. However, as a result of detailed research, it was concluded that the celestial body with a huge size was a comet.
7-   Amazon Announces Astro, Smart Home Robot
 Amazon, which entered our homes with its smart home assistant Alexa, is now helping us with its home robot service by announcing Astro, a mobile and futuristic advanced model of Alexa. Astro, which is planned to be launched by Amazon, works with Amazon's Alexa smart home system technology.
The firm also says that Astro can be remotely controlled by the host for security purposes even when the host is not at home and can patrol the home to alert the host of an unexpected situation. So, Astro, as well as home services, your children, pets, etc. It also offers control and security services for
In addition, you can monitor your house with the camera in Astro's head, whether you leave the iron plugged in, whether you forget the stove, etc. you can control.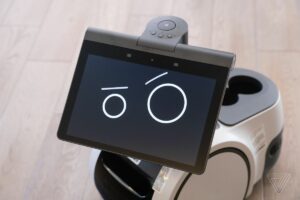 8-   A New Detail Discovered That Reinforces the Probability of Life Traces on Venus
 Venus is known for its heat that is not suitable for human life and the high amount of carbon dioxide it contains in its atmosphere. But in the recent studies of scientists, it was concluded that it is possible for photosynthesis to take place in the atmosphere of Venus.
9-   Rolls Royce Introduces Its First All-Electric Car, "SPECTRE"
 Rolls-Royce Motor Cars announced in a historic announcement that the road test of its first all-electric car is imminent. Rolls-Royce aims to launch its uniquely designed space frame architecture car in the 4th quarter of 2023. The simulation will include a 400-year lifespan and 2.5 million km of track length. In addition, by 2030 all Rolls-Royce products will be fully electric. The luxury automaker has announced that it will not produce any internal combustion engines.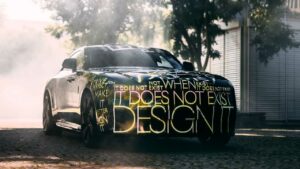 Just before we enter 2022, many technological advances took place in the world in October. We look forward to the technological advances of the next month.