We left behind September where there were many technological advances; many new features and innovations have arrived, discoveries have been made, etc.  So, let's examine the technological advances of September 2021.
What Technological Advances Occurred in September 2021?
1-NASA Starts Flying Taxi Tests
NASA has started flying taxi tests for the transportation of people and goods.
It seems that a concept brings sky traffic to our lives soon. NASA, the pioneer of studies in this area, developed a joint project with a company called Jobi Aviation. This project was flying taxis intended for use in the transport of people and cargo.
These days, the tests and test drives of the vehicles whose design has been completed have started. Both NASA and project partner Jobi Aviation announced that they are trying such a technology for the first time and the situation is quite exciting. Test flights of flying taxi vehicles started on September 6 and were completed as of September 10. And still, no adverse events were reported.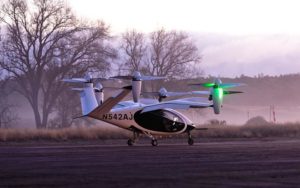 2- World's Largest Carbon Capture Plant Established
 Established the world's largest carbon capture and storage plant. Ocra, the first and largest Direct Air Capture-DAC and storage plant, has a CO2 capture capacity of 4000 tons.
For detailed information, you can click the link: World's Largest Carbon Capture Plant Opens in Iceland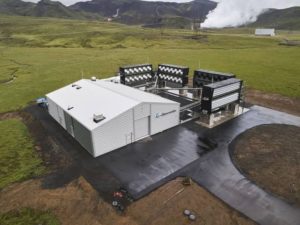 3- iPhone 13 introduced
Apple introduced the new generation iPhone 13 devices and all the innovations they offer at the September 14 event.
Considering all the innovations that the company shared for the new series iPhone 13 devices if we make a comparison with last year's devices; As expected, we can say that the new devices are very similar to last year's devices in appearance.
However, among the notable innovations, the new devices offer the Face ID feature with a smaller notch up to about 20%. On the other hand, the camera team on the back has also undergone a new design. But still, we are faced with a device that is almost the same as the iPhone 12 in terms of appearance.
4-Xiaomi Introduced its Smart Glasses
 China-based technology giant Xiaomi introduced its new wearable technology device, the smart glasses model. The Xiaomi smart glasses model combines a simple and slim glasses design with sensors and imaging systems thanks to Micro LED imaging technology. Weighing only 51 grams with its lightweight structure, Xiaomi smart glasses enable users to make calls, view messages and notifications, take photos, use navigation, and translate from different languages.
While designing the Smart Glasses model, Micro LED technology was used to minimise the required design space. This seems to be the optimal solution to fit the imaging system seamlessly into the spectacle frame. Micro LED technology has the advantage of providing a high brightness as well as a long lifetime.
The image processor of the Xiaomi Smart Glasses is only 2.4 mm x 2.02 mm. Each pixel of the screen is about 4μm in size. Thanks to these dimensions, it is ensured that the screen fits perfectly into the eyeglasses frame. In the device, a monochrome screen and optical frequency-directing lens, which can reach up to 2 million nits of peak brightness, were used for sunlight.
In some other smart glasses models, multiple lenses, mirror, and half mirror systems are used for sun rays, while an optical frequency router is used in Xiaomi Smart Glasses. This reduces the weight and size of the glasses, bringing them closer to the same size as regular glasses.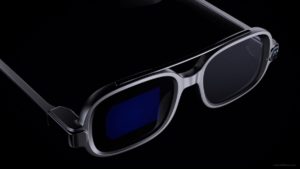 5-The New Internet: Metaverse
Imagine being able to create a virtual environment of your workplace while lying on the beach or sitting next to each other in the same chair with a friend thousands of kilometres away. That's what Metaverse is like. All of this is possible with Metaverse, which is seen as the next stage of the internet by today's tech giants and visionary technology pioneers.
Facebook has joined the entrepreneurs striving to make Metaverse technology possible. Just in July, Facebook released an exciting statement announcing Zuckerberg's vision for Metaverse and the formation of a new team to work for Metaverse. Zuckerberg also said that Facebook could turn from a social media company into a Metaverse company in 5 years. Recently, technology giants have been making many investments in this innovation.
For detailed information: Apparently, it's the next big thing. What is the metaverse?
6-Facebook Introduces New Portal Go and Devices
Mark Zuckerberg introduced Portal+ and Portal Go devices at his Facebook Live event. While Portal Go is a multifunctional device to stay in touch with family, Portal+ takes a more innovative approach with a model that can be easily carried anywhere.
The screen has a large 14-inch screen diagonally and at the top is a 12MP HiRes smart camera with a very wide viewing angle. Two stereo speakers promise a "crystal clear" sound for your music or video calls.
Portal plus's mission will be to keep you in touch with your loved ones. In addition, it will now provide the opportunity to make video calls with up to 25 participants on a single screen. With the update of the "Watch Together" function, it will soon also allow you to watch content with your friends on Portal or Facebook Messenger on a computer, tablet, or smartphone.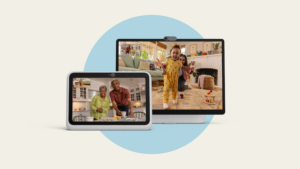 7-It's Possible to Play Video Games with Brain Power
Scientists have managed to develop a system that makes it possible to play video games with brainpower. A future where we can play video games without a controller in our hands, whether it's brain power, mental motion, mind control, or whatever you call it, is no more a dream.
The system came from ETH University, which has accomplished successful works in Zurich, Switzerland. With a system developed by its makers and a group of school researchers, people with impaired motor skills can play computer games with the power of their minds.
As the researchers developed this system, their goal is to enable patients to mentally control the wheelchair in the future. So, it will be the first step of a medical goal. The developers of the game-playing system with brainpower have started testing. Trials observed by success are being done on stroke patients. Paralysed patient Smauel Kunz, who volunteered for the University's program, is one of them. Kunz was able to play the game Brain Driver using the system.
8-500 Light-Years Wide Giant Hole Found in The Milky Way
Astronomers from Harvard University's Centre for Astrophysics and the Smithsonian Institution found a large void in space while examining 3-D maps of the form and size of molecular clouds.
The spherical cavity is about 500 light-years across and lies between the constellations Perseus and Taurus in the night sky. Researchers think the void was formed by ancient supernovae about 10 million years ago.
9-Apple Brings 3D Maps with iOS 15
 Apple plans to expand the 3D city view feature for the Maps app by adding new cities. From Monday, users will now be able to access a three-dimensional representation of London by zooming in on the app while in London.
Last week, Apple activated this feature for New York, San Francisco, and Los Angeles with the iOS 15 operating system update. By the end of the year, the cities of Washington DC, Philadelphia, and San Diego are also expected to be included in the function.
Next year, the company plans to enable this feature for Canada as well. Cities that can be accessed in 3D through Canada are Vancouver, Montreal, and Toronto.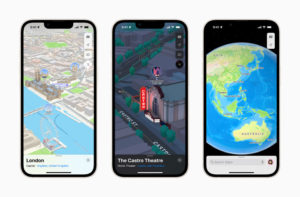 In September, many technological advances occurred in the world as you see. Let's see what technological advances awaits us next month…