While the effects of the pandemic are starting to get over us, the technology trends left behind seem to shape 2022 as well. In addition, the concept of Metaverse, which we constantly hear in the last days of 2021, started to reshape the question of what will happen in the future. So let's take a look at the prominent technology trends of 2022.
Blockchain
Although it has been in our lives for a while, Blockchain, which became popular in 2021, will definitely be more integrated into our lives in 20222. In addition to information, digital assets will become one of the interests of everyone in the age of technology, where cryptos are also popular.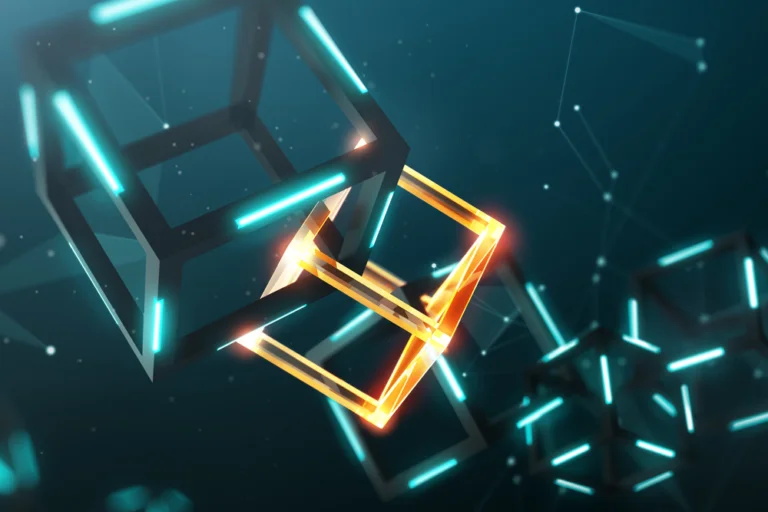 Automation
Automation, which was one of the areas where studies were intense in the past years, will become one of the subjects where developments will be experienced in 2022. After the rhetoric that machines will replace humans as a result of the development of technology in the past, we have begun to make sense of the "commodification" of the universe today. Following the steps of advanced technology in the field of automation will not be different for anyone in the new year.
Internet Of Behaviors (IoB)
If you've heard of the Internet of Things (IoT), you know that IoT also encompasses the Internet of Behaviors (IoB). The Internet of Things deals with using data and insights to influence behavior. IoT devices offer huge databases of Internet of behavior (IoB) paradigms.
Businesses will be able to track customer behavior and use IoB to leverage their channels with the help of IoT. For example, a health-tracking app may collect information about your physical activity routine, diet, sleep, and other habits. This information can be used for further behavioral improvement, such as creating personalised health plans.
Quantum Computing
Quantum computing and quantum computing are the next notable technology trend. Due to its ability to instantly query, monitor, interpret and act on data regardless of source, this incredible technology trend is also being used to prevent the spread of coronavirus and develop potential vaccines. Quantum computing is now used in banking and finance to monitor credit risk, high-frequency trading, and detect fraud. Quantum computers are much, much faster than traditional computers.
Human Augmentation
Human Augmentation is a broad term that encompasses innovations aimed at improving human capabilities and productivity. Physical empowerment, such as prosthetics, AR lenses, and RFID tags grafted onto humans, is part of the human development field. This can help develop human cognition, perception, and action abilities. It is realised by sensing and actuation technology, information fusion, and artificial intelligence.
AR&VR
Augmented Reality and Virtual Reality are two popular technology trends that have exploded in popularity in recent years and are expected to continue to do so in the coming years. Virtual Reality (VR) is concerned with creating a realistic environment of the physical world using computer technologies, while Augmented Reality (AR) is concerned with enhancing the environment using computer-generated elements. They operate in a variety of fields, including gaming, transportation, education, healthcare, and more. For example, Ed-Tech platforms are increasingly opting for Augmented Reality and Virtual Reality to improve students' learning experiences.
Cyber Security
Although cybersecurity may not seem like cutting-edge technology, it is advancing at least as fast as any other technology. This is partly due to the constant emergence of new threats. Hackers trying to gain unauthorized access to data will not give up quickly and will continue to find ways to evade even the strictest protection measures. Cybersecurity will continue to be a popular technology as cybersecurity will continue to provide us with protection against hackers.
So, the technologies that emerged with the effects of the pandemic in 2021 were based on three main themes: people-orientedness, flexible delivery, and location independence. Although the way of working had to change due to the epidemic, "human" was at the center of the work. Therefore, it was essential to work to create new technological and digitized conditions following anthropocentrism and location independence.